Enjoy a great time using our paphos cruise services and gain some unforgettable moments.
Our expert staff will be providing excellent customer service throughout the cruise.
Check the different cruises we are providing and the different service each one includes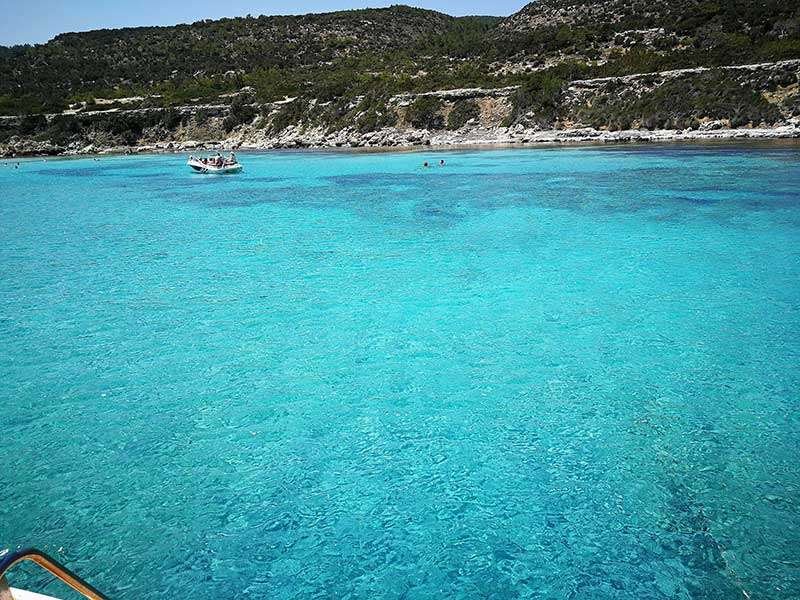 Enjoy an unforgettable cruise to Blue Lagoon with friends and family. Enjoy the sunshine and the excellent drinks and snacks our excellent staff will provide.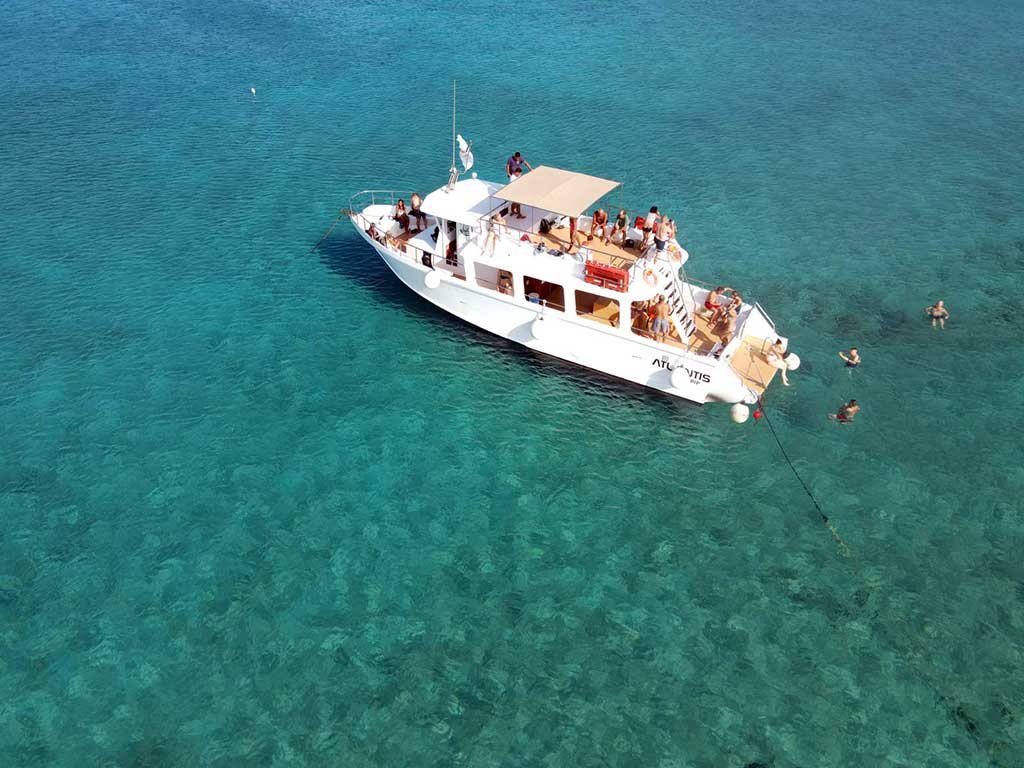 Are you looking to go for a private cruise? We are able to arrange a private boat hire service based on your needs! Let us know the number of people that will be attending and we will make sure that you will have a great experience!
Paphos CruiseS Destinations
Find out more information about the different destinations you will be able to enjoy using our cruise services. Each destination has its own history and meaning. So we are sure that it will be also an interesting cruise to attend and lean more about specific places of Paphos.
We are the smallest tour boat departing from Latchi Harbour going to Blue Lagoon. We cater for a lot less people than the other boats in the area. Our trips are approximately 3 hours.
First we go sightseeing along shore's of the North West Akamas Nature reserve. Second we anchor at the Blue Lagoon for a minimum of 1 hour.
We have snorkeling equipment free to use, an on board bar serving light snacks and a number of different drinks and once anchored we serve free wine, kids juices, seasonal fruits and mums home made cake.
You can enjoy the following places on our way to the Blue Lagoon:
St George Church
Plaji Bay
Manolis Bay
Chamiely Island and Blue Lagoon
Cape Arnaoutis
Our Departing times from Latchi Harbour:
10:30 – 13:30
14:00 – 17:00
17:00 – 20:00
Please be there at least 15 minutes before the boat departs so you can make sure that there is enough time for all the passengers to enter the boat.
Prices:
For Adults: €20
For Children (up to 12 years old): €10
*Special Offers for Groups
Our company can also organise private cruises for various special occasions (birthday parties, wedding anniversaries, etc.).
For an additional fee we can provide a buffet with various food selections of your choice.
For more information or reservations contact:
Kipros (Greek & English speaking) +357-96746969
OR
Kim (English speaking) +357-97664382
OR
Olga (Russian speaking) +357-97774565
Find out some of the beautiful moments our customers had and also some of the facilities that are included during the cruise (ex. fruits, drinks, etc.)
Check out what our customers say about our cruise services! We are proud to have such satisfied customers!
Excellent experience! Very friendly and professional crew and staff members! Well recommended!
Atlantis N is the best cruise services you ever had! Fantastic experience with fantastic service!
Fabulous cruise with fabulous customer service! Recommended to people visiting Paphos!
We spend our holidays in Paphos and i have to say that the cruise was the best part of our holidays!